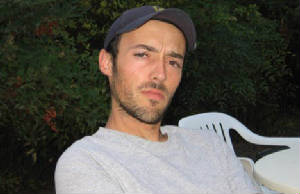 David Anderson
: Green Options MediaWhat do you get when you throw together a blog, a wiki, and discussion forums all focused on "greening the good life?"
Green Options Media
, of course.
Launched in 2007
by David Anderson as GreenOptions.com, the Web site is now an online media portal and a leading source for green news and information. Born into the internet era, the 20-something founder's technical knowledge and youthful zeal for environmental issues is what brought Green Options quickly to life at a time when the general public needed green basics. Based in Berkeley, California, Green Options Media continues to thrive, and Anderson's nationwide staff continues to grow. Anderson recently noted in an
Ecopreneur Profile
: "Green Options thrives on the challenge of using technology to bring sustainable living education to the masses and turning the tides of society for the better."
Enter content here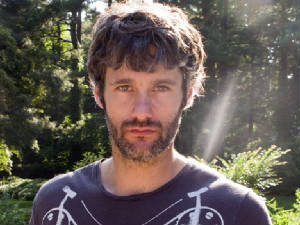 Based in New York City,
Loomstate
was launched by
Scott Hahn
along with designer Rogan Gregory. Known for using 100 percent organic materials, it's now one of the hottest eco-luxe labels in the fashion industry. The environment was a definite influence for the launch of Loomstate, as the Web site notes that colors and shapes such as windswept dunes and sun bleached stones have been true inspirations. Hahn's biggest challenge is managing the supply chain for organic cotton. Loomstate is trying to build direct
relationships with farms
and cooperatives, and each piece of clothing made is overseen from start to finish. The company started out in 2004 with
organic jeans
and retailers are now getting pressure from consumers to carry green clothing lines. Hahn is already seeing knock-offs of Loomstate's duds, and told
Worldchanging
, "If they're going to knock us off, knock off the organic concept as well."
GenGreenLife.comLooking for eco-friendly resources that are local as well?
Charisse McAuliffe's
GenGreenLife.com
is your answer. What started in late 2006 as a Colorado-based non-profit dedicated to bringing
green mainstream
is now a national network with over 35,000 resources throughout the United States. McAuliffe's mission has always been: by supporting your neighbor you are also supporting yourself and a sustainable future. She started small by hosting networking events and other lecture style gatherings to bring like-minded people together in the Fort Collins community. Recently, GenGreenLife.com partnered with
National Geographic's
Green Guide to offer a
green online destination
where consumers can find reliable information on green products and lifestyle tips, make eco-conscious purchases, and discover how to find and support local eco-friendly businesses.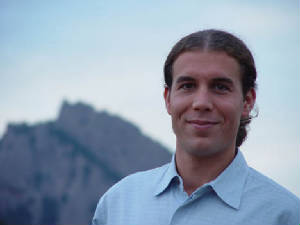 As a leader in the wind-powered energy market,
Quayle Hodek
is the young entrepreneur of
Renewable Choice Energy
. Based in Colorado, Renewable Choice Energy has seen tremendous growth in the few years since Hodek founded it (with
Shea Gunther
), earning him a spot on Red Herring's "Top 25 Entrepreneurs Under 35" list. Hodek's clients include several movers and shakers in the industry, such as:
Kettle Foods
, McDonald's, Disney,
Vail Resorts
,Toyota, and
Whole Foods
.
Whole Foods
alone has offset the equivalent of taking 60,000 cars off the road. Hodek has been a long-time activist in the renewable energy sector, assisting in the creation of the
Green-e Certification Program
, and as his client list continues to grow, the amount of clean air we breathe will as well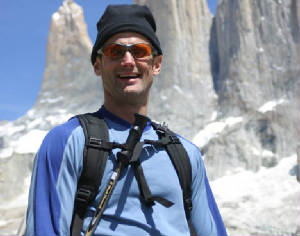 Eric Hudson
: PreservePeople have seen the benefits of recycling for many years now, but very few companies have ventured into turning the materials back into useful products: This is exactly why Eric Hudson started Recycline in 1996, now known as
Preserve
. The company has grown to become a leader in the industry.
#5 plastics
are particularly challenging to recycle in some states, so Hudson found a way to reduce this waste while producing great-looking products. His first design? The well-known
Preserve toothbrush
. The company, based in Waltham, Massachusetts, has been growing quickly, and now products in the
Preserve collection
range from personal care to
kitchenware
to tableware. Perhaps what we love most about Hudson's creations is that they are both made from recycled materials and recyclable through the company, which can transform them into plastic lumber.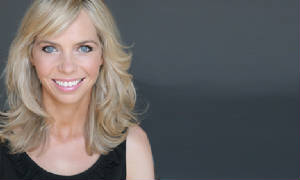 Summer Bowen
: BTC ElementsWe love
BTC Elements
because the products are not only eco-friendly, but also gorgeous, modern, and ethically sourced. The online store was founded by
Summer Bowen
in 2005 and has been growing substantially ever since. Many of the items
available at BTC Elements
you can't find anywhere else, which demonstrates Bowen's smart,
sustainable style
. She hand-selects each item and keeps the life of the product in mind so that each lasts a lifetime in your closets. Bowen makes sure that all products have a detailed description of materials that are used and where it is made, so you'll know exactly what it is you're purchasing. Based in Los Angeles, BTC is the acronym for "
Be the Change
" which is a reference to Ghandi's quote "you must be the change you wish to see in the world." Bowen adds that "Elements" is a nod to the natural world that we aim to preserve and protect
Stephanie Bernstein
: To-Go WareWith a long history in the
LOHAS
community and extensive experience with groundbreaking eco-friendly companies, Stephanie Bernstein started
To-Go Ware
in 2004 in Berkeley, California. Her mission is to sell products that provide a solution and are enjoyable to use, while telling a great story. We also like Bernstein's description about why she started her business: "With the explosion of 'to-go' culture, there is no shortage of
disposable containers and utensils
crossing our paths everywhere we go, and we've all started to feed the landfill more than we may realize." So if we can't ditch our to-go addiction, Bernstein believes that we can certainly become more mindful and conscious of our impact. Bernstein actively participates in the media--hosting socially conscious television shows--and she has written and modeled for various magazines. Tea lovers may recognize Bernstein from Yogi Tea: She is prominently featured doing yoga poses on eight boxes.